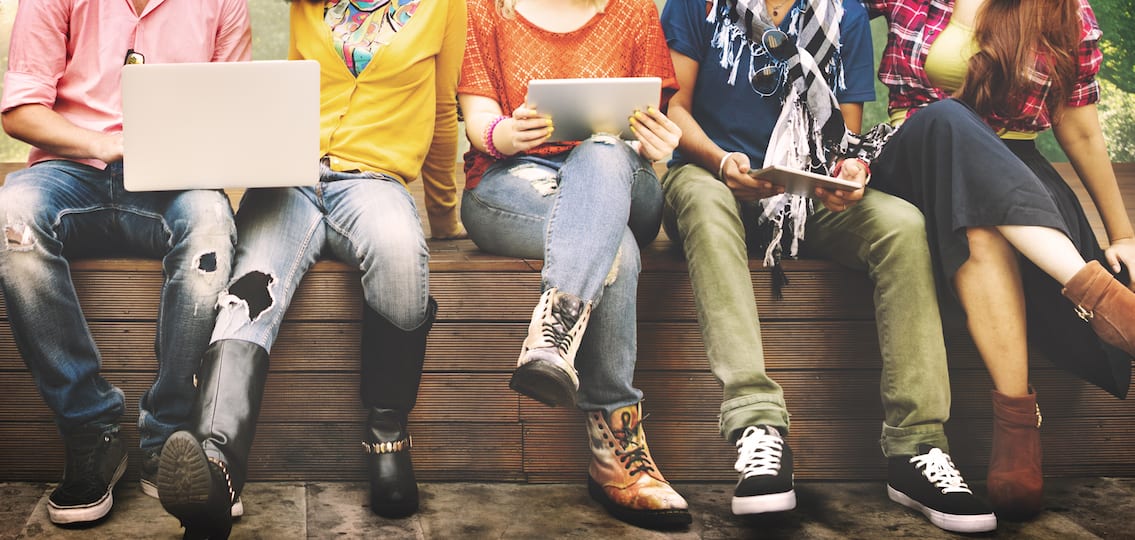 We are now living in a technology-oriented world. That's why we cannot deny how technology-inclined our kids are.
Most teenagers we see on the street have their own mobile phones or tablet. The internet offered them the luxury to have immediate access to almost everything. And, thanks to things like these computer glasses from Felix Gray (https://felixgray.com/pages/computer-glasses), eye strain and other potential side effects from an extended period of screen use are seriously reduced, meaning that teens can spend more time on technology than ever before.
But, parents find it hard to regulate the screen time of their teenagers. Aside from that, too much technology use could significantly impact the teen's mental and physical health.
So, what are the things parents can do to help their teens with their technology use? In this post, we will share with you a few of the simple and effective steps to support your teen's technology use. So, let's start!
Support their Social Lives Online and Offline
Our teenagers are more focused on their social lives. As they detach themselves from their parents, knowing who their friends are is an essential factor to consider. Considering these days, your teen and his friends usually hang out online.
Most teenagers these days found the bridge that connects the gaps in their life on the internet. Social media allows teens to upload photos, write their comments about a specific post, and tag their friends. These things fill the absence of an offline relationship.
In general, teenagers are good at managing their relationships online. They can effectively handle their reputation and privacy – especially if you have something like a norton vpn on your computer to shield your IP address and details, among other things, from those who could get hold of it and potentially do some serious damage with it. Most teens are aware of their limitations. Since the internet creates multiple communities and resources, it can help our teenagers in their identity development.
But despite the benefits offered by the internet, it could still pose risks to the lives of your teens. That's why you need to keep an eye on their online social experiences. You can guide them by doing the following steps:
Discuss with them the importance of acquiring skills needed to develop a healthy relationship. Remember, the skills you taught to them, such as perspective-taking, empathy, and conversation skills, can help them to build a good online relationship with their peers.
As a parent, it is your responsibility to make yourself available every time your teens need someone to talk to. So, whether you are doing the household chores, ensure to find time to talk with your teen about his social life.
You may consider driving your teen to their peer's house or invite his friends to have a simple celebration at your property. Through this, you can have a chance to know who your friends are as well as their parents. By doing this, your teen will feel your support.
Prioritize Offline Connections
Teenagers need to build secure relationships in the real world. This will guide them to become more independent and better people when they reach adulthood. The interactions experienced by teenagers can give them a sense of love, safety, warmth, structure, information, and validation.
It's important to note, however, that when teenagers are online for long hours, they might also be more susceptible to online data breaches. Despite having a secure cloud network, it is still possible for data breaches to happen. In this case, it's necessary to explain to your teenager about the possible hybrid cloud security challenges, and encourage them to use the internet in a safe and informed manner.
The problem is that most parents and their teens spend a lot of time browsing their social media accounts instead of having a personal connection. Teenagers also admit that they want their parents to turn off their devices and have face-to-face interactions with them.
A possible solution for any parent struggling to regulate internet usage by themselves could be to look into specific internet plans that could possibly limit the amount of internet provided. You could look at companies' plans by searching terms similar to ziply fiber plans, for example. You might even be able to find a solution with your current internet provider potentially. This avenue of action might be beneficial to a struggling parent trying to both regulate and support a child's online exposure.
As a parent, you should limit your and your teenager's usage of technology. Instead of browsing the internet, why not use your spare time giving your teenager the attention he wants.
Look for Possible Problems and Intervene
What are the signs and symptoms that your teenager experiences online problems? If you feel like your teen is struggling, make sure to check their life online and offline.
Some signs and symptoms of your teens having problems include noticeable changes in their social, sleeping, and eating behavior. When that happens, you need to connect with your teenagers with empathy. Also, frequently give them hugs. Through this, you can make them feel that there will always be a person who is ready to listen to their problems and thoughts.
To sum it up, your presence and the way you approach your teens can help them support their technology use. In addition, you must find time and make ways to have a good connection and relationship with your kids. The mentioned tips above could be a simple way to fill the gap between your relationship and help them through their tough times – both offline and online.